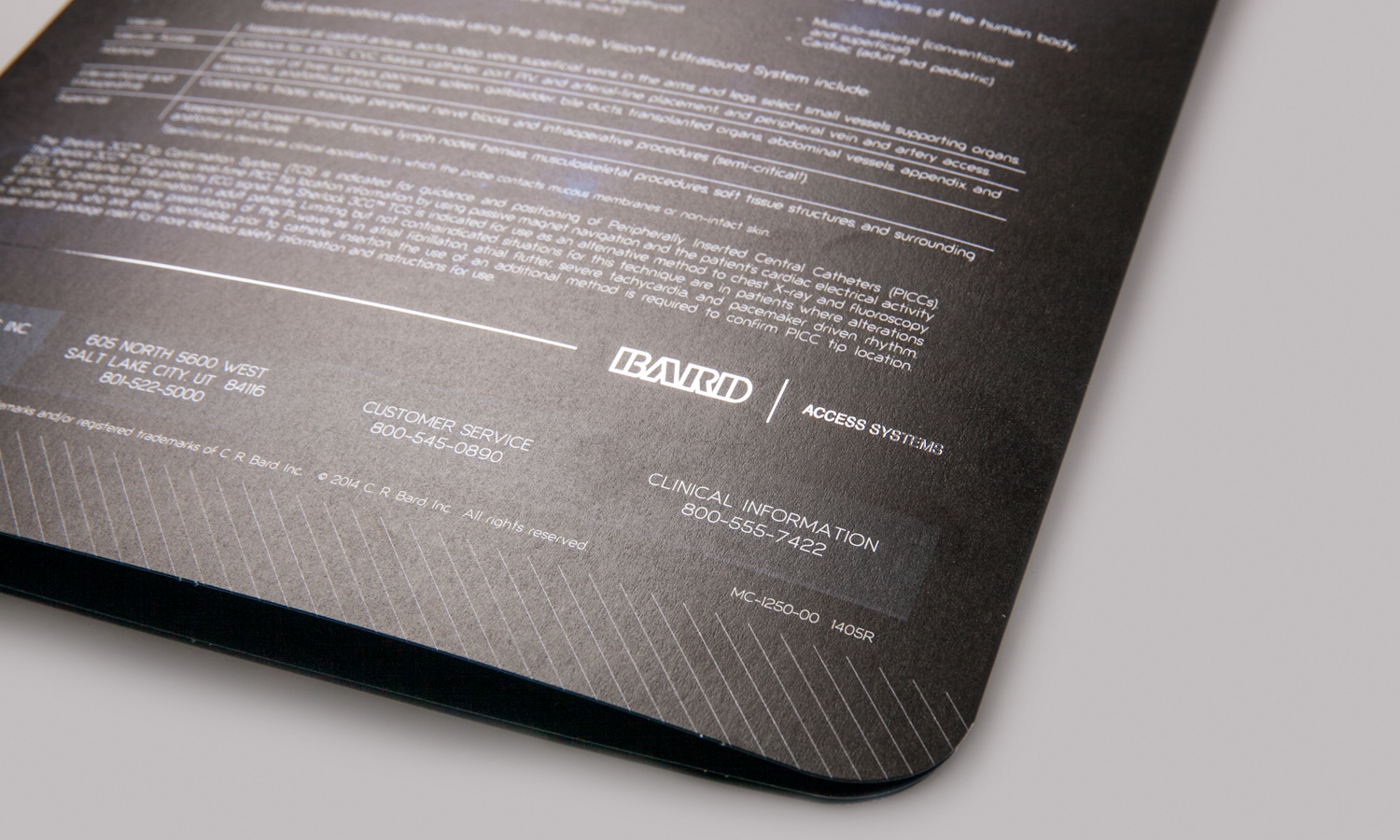 This brochure was designed for a high-end Ultrasound System in the Medical Device industry. The concept was to use atmospheric auroras to capture the essence of an ultrasound system with advanced imaging technology features, and a massive 19" touch screen for superior clinician visibility.
 
Printed on a Metallic pearl paper that has a sheen and slight sparkle, adding to high-end feel. Silver foiling was also used in various places to call attention to features and add to the overall impression.
 
Provided the following services:
– Brochure design
– Typography layout
– Shot all product photography
– Icon & button design for the ultrasound system UI
– Provided Diecut and Foiling dies to the print vendor
 
Brochure Specs
– Paper: Reich, Shine Pearl (metallic), 107# cover
– Foil Stamping in Silver
– Custom Die Cut (to mimic the actual shape of the system)
– Score and folding
– Folded size = 9" x 12", Full Spread =  27" x 12"